Copenhagen 2018
"TO CHANGE OR NOT TO CHANGE: THAT IS THE QUESTION!
ECONOMICS AND BUSINESS EDUCATION IN A TRANSFORMING SOCIETY"

Wednesday 22nd - Saturday 25th August 2018
22nd European Economics Education Conference



The AEEE Conference 2018 is an international gathering of educators and researchers with professional interests in all aspects of economics and business education in Europe and worldwide.

At this conference you can:
Be inspired: explore new approaches, get some fresh ideas;
Exchange experiences with specialists and other teachers;
Find new ideas to take to your students;
Join in - get in contact with teachers from Europe and beyond;
Discover innovative instructional methods;
Feel Copenhagen the city with the happiest people.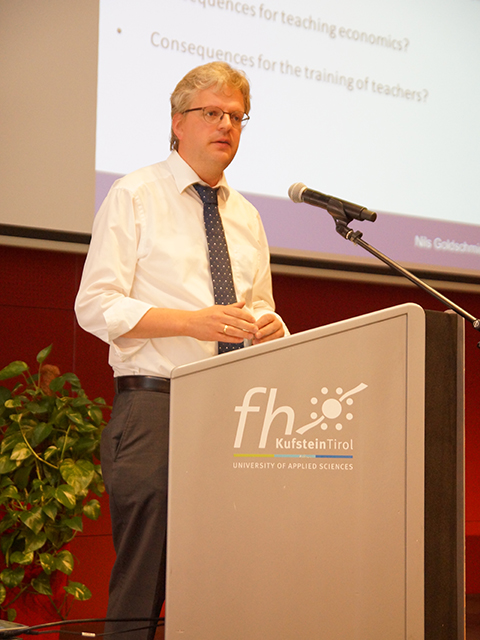 Kufstein Austria, 2016
Dr. Nils Goldschmidt, Professor for Contextual Economics and Economic Education at the Center for Economics Education at the University of Siegen (Germany), "Ethics, Culture and Economics"