Freiburg 2021
People are not naturally equipped to understand economics intuitively. They may find it difficult to distinguish enlightenment from appealing fallacy. In the search for solutions to growing inequality and other social ills, this can lead to a cycle of deepening frustration and support for self-defeating public policies. Economics teachers today therefore have a special responsibility to bridge the gap between what weve learned through years of training and what our students bring to the classroom. The conference will explore ways to give students the foundation they need to pursue their economic goals and act as responsible citizens.

Thursday, October 7, 2021 - Saturday, October 9, 2021
Pädagogische Hochschule Freiburg



The AEEE Conference 2021 is an international gathering of educators and researchers with professional interests in all aspects of economics and business education in Europe and worldwide.

At this conference you can:
Be inspired: explore new approaches, get some fresh ideas;
Exchange experiences with specialists and other teachers;
Find new ideas to take to your students;
Join in - get in contact with teachers from Europe and beyond;
Discover innovative instructional methods;




Registration and submission of proposals for presentations open March 1. To provide maximum flexibility, we accept session proposals until September 1 and registration until September 15. Since registration before the summer aids our planning, a € 10 reduction of the registration fee is available until June 21.
Click here to register



To propose a presentation at the conference, see Call for contributions
Proposals for contributions may be submitted beginning March, 2021.

For information about registration or logistics, kindly contact the Conference Organizer: Bernd Remmele (bernd.remmele@ph-freiburg.de). For other information, contact either Bernd or Brent Kigner (brentkigner@gmx.at) or Theo Roos (vecon@yourchance.nl).

Note: Our expectation is to hold the conference in Freiburg as planned. Nonetheless, given the unpredictability of the pandemic, one cannot rule out the possibility that we will have to move the conference online. If that happens, it would take place on the same dates, October 7-9.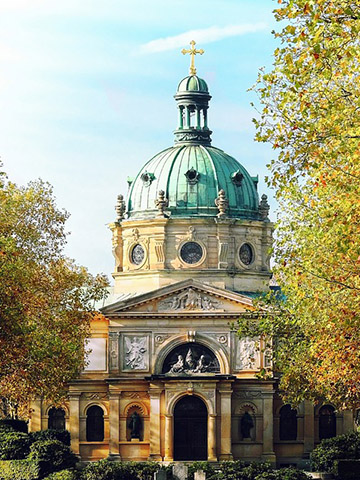 News: New dates for 23rd European Economics Education Conference

The new dates for the conference will be: Thursday, October 7- Saturday, October 9, 2021.

Freiburg 2021

Our 23rd European Economics Education Conference will be held in Freiburg Germany. Our host will be Pädagogische Hochschule Freiburg.

More news


Freiburg 2021
Freiburg Cemetry